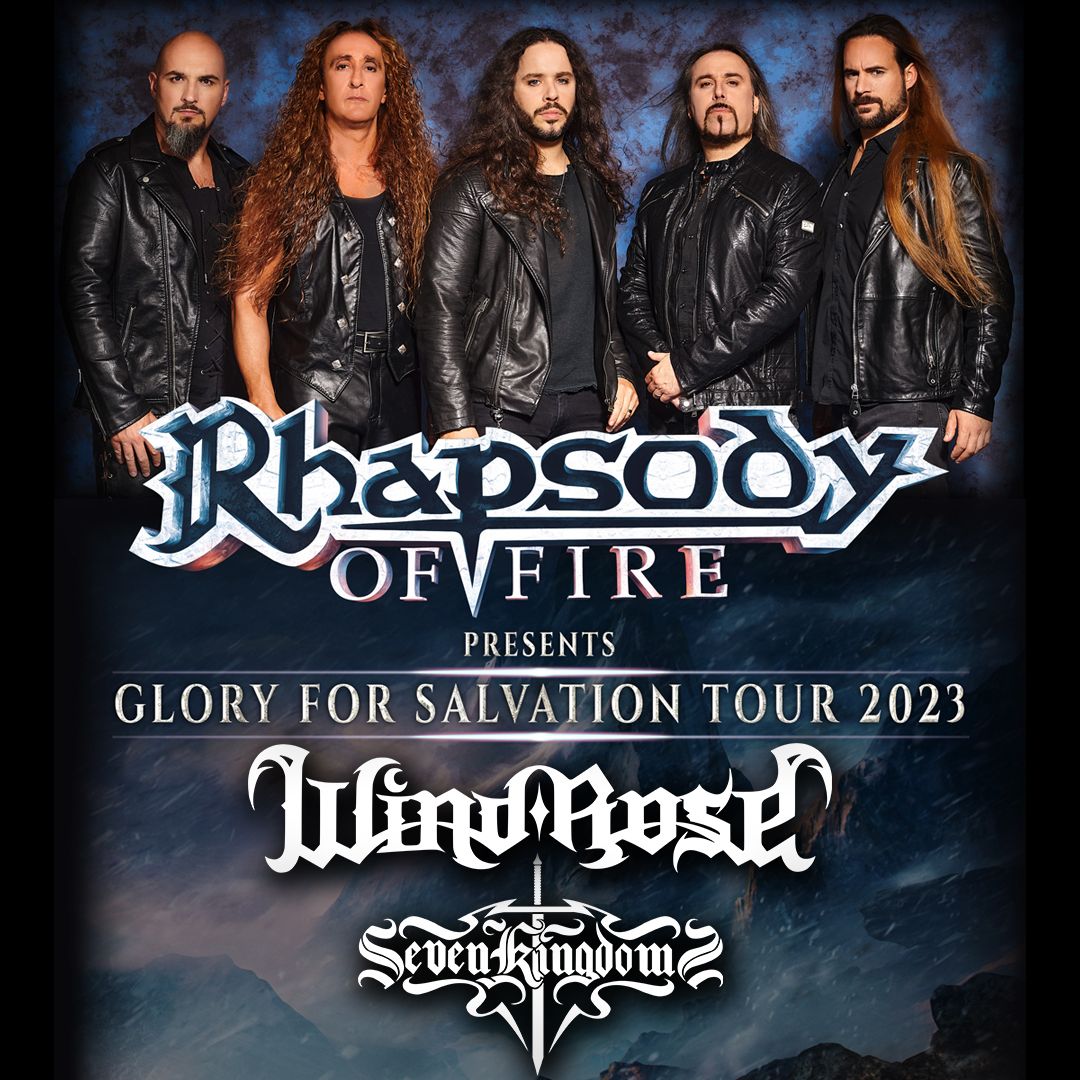 RHAPSODY OF FIRE, Wind Rose, Seven Kingdoms - "Glory for Salvation Tour 2023"
BOSSANOVA PRESENTS
WED MAY24TH, 2023
DOORS AT 630PM
21+ ONLY
BOSSANOVA BALLROOM
722 EAST BURNSIDE STREET, PDX, 97214
Rhapsody of Fire is an Italian symphonic power metal band formed by Luca Turilli and Alex Staropoli, widely seen as a pioneer of the symphonic power metal subgenre. Since forming in 1993 as Thundercross, the band has released twelve studio albums, two live albums, three EPs, and a Live DVD.
Wind Rose, the Dwarves of Heavy Metal,We are a heavy metal band born in Italy in 2009 and we are currently signed to Napalm Records. Our lyrics and style are mainly inspired to the dwarves of fantasy like in The Hobbit and The Lord of the Rings, this is the reason why people refers about us as "the Dwarves of Heavy Metal" and to our style as "Dwarf Metal". We gained notoriety in 2019 with the release of the single Diggy Diggy Hole, a song originally sung by The Yogscast and inspired to the famous videogame Minecraft.
Seven Kingdoms are an American power metal band from DeLand, Florida. The band was formed in DeLand in 2007 by guitarist Camden Cruz and vocalist Bryan Edwards, after they parted with their previous band, This Solemn Vow