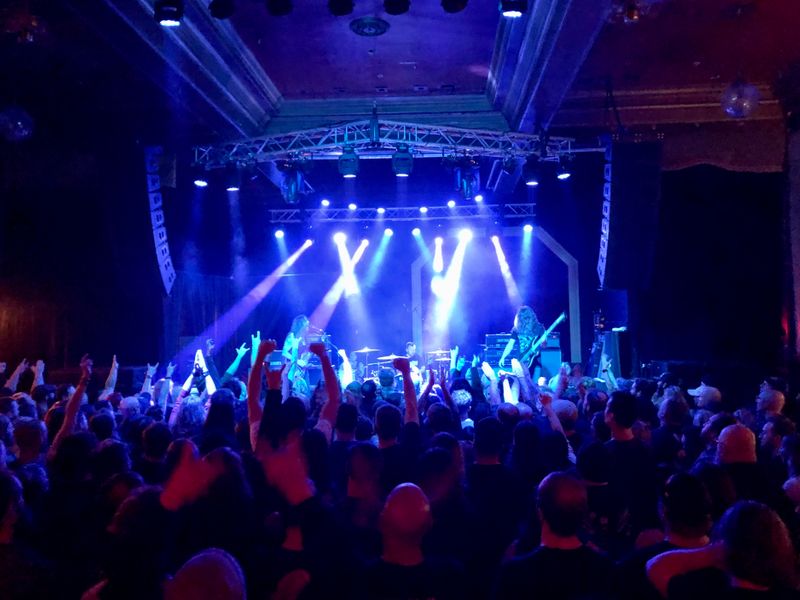 The Bossanova Ballroom
THE BOSSANOVA BALLROOM
&
BOSSANOVA PRESENTS
Home to music & community. Serving subculture & the arts.
Bossanova Ballroom is the oldest continuously operating Music & Dance Hall in Portland, Oregon. Our Venue has hosted concerts and events for subculture and arts communities since 1907.
Bossanova Presents acquired stewardship of the Ballroom in 2014. We remain and will continue to be a vital hub for our arts community stakeholders.
We are representative of our community, and we hire those we represent. Our event offerings are as diverse as our staff, and anything that will raise up underground music and art has a place at Bossanova.
We welcome and celebrate all the underground arts, and any performance that elevates creativity. The metal heads, punks, working class, BIPOC, LGBTQ+, contrarians and artists: We strive to welcome everyone, and for them to have an amazing experience while at our venue.
No refunds for any reason please check all details before purchase.
Safety & security checks are mandatory at entry. No large bags or backpacks. No vapes or tobacco products allowed. No smoking of anything in the venue. No weapons of any kind. Our venue is a hate free zone. Any aggressive negative behavior will result in removal from the premises with no refund. Consent is awesome so you need to be awesome too. If you are feeling unsafe in any way please alert our staff! Please be cool. A proudly independent Venue, we value our staff and customers safety & well being.
----------------------------------------------------------------------------------
Bossanova Ballroom. 11,000 square foot historic Venue with a 650 person capacity. Live concerts, community events, theatre, dance, private parties & corporate functions.
Ballroom Level - The ballroom stage overlooks a 2,000 square foot dance floor with 25 foot high ceilings.
Balcony Level - Old Portland speakeasy feel with a small stage, excellent view of the main ballroom floor as well as the main stage. Check our concert links for VIP tables and seating. Online ticket sales stop 1 hour before event door time. When online ticket sales have ended there may still be tickets available at the door.
AVAILABLE FOR A VARIETY OF LIVE EVENTS
Live Music
EDM
Corporate Parties
Private Events
Performing Arts
And more…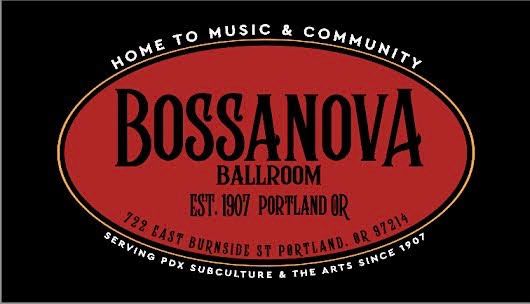 BOSSANOVA PRESENTS & BOSSANOVA CONCERTS
Bossanova Presents promotes concerts at other venues in Portland, Eugene & Seattle. We list everything on our Bossanova website (YOU'RE ON IT RIGHT NOW!). Make sure to look closely at the venue location for each event.